HMK reach the top 5% of employers when it comes to looking after employee safety.
HMK recently successfully completed its annual Health and Safety audit, Ray Woolrich at Handson Safety commented that "great improvements had been made on Health and Safety in the past few months and HMK are now in the top 5% when it comes to Health and Safety".

That's a great reinforcement on the company wide focus on safety and quality and something for the entire team at HMK to be very proud of.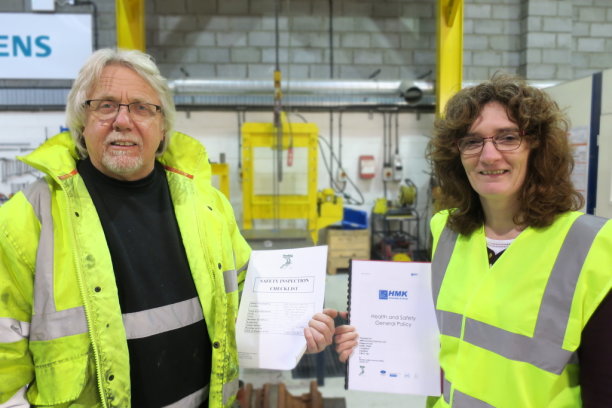 Dynamic list image override
Insert an image below to override the default dynamic list image for this page