Call 01260 279411
SEM HDM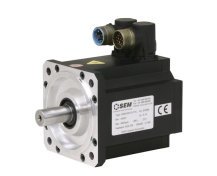 The SEM HDM range of high torque density, low inertia motors, provides superb performance in a compact form.
This is achieved by combining the latest, high-energy, Neodymium Iron Boron magnets with segmented stator technology.
These offer the ideal solution for any application where high torque and rapid acceleration/deceleration are required, where space is at a premium.