---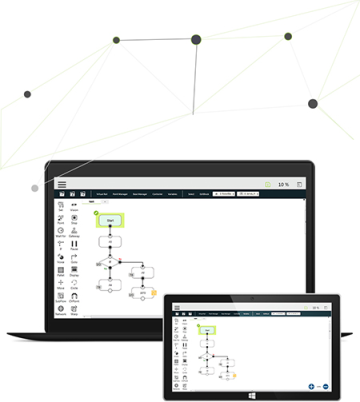 Simple
Renovation of the user interface
You no longer have to face the difficulty of programming. The TM-Flow software has made each tool module graphical. Via the tablet, computer or smartphone, you can start to program the robot's tasks. Meaning you can get started painlessly, learn quickly and build a real main-machine collaborative environment.
Your hands are the mentors
The TM Robot will execute its action in accordance with your route and position.
Effortless teaching, painless learning, and an easy start
The TM Robot is an innovative system with an optimised user experience and simplified programming process. In the fast information changing era, we hope that you can quickly grasp the latest technology and march with TM Robot toward the age of Industry 4.0.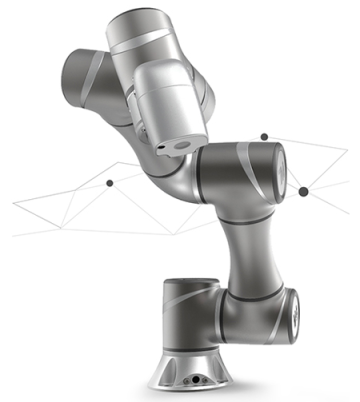 Smart
Built-in intelligent vision system
You no longer have to face complicated visual components like before, nor waste the time spent in researching an unfamiliar robotic field. Now, all you need is a TM Robot, which can do everything for you.
A robotic vision model
The functions it provides include totem pairing, object position, image enhancement mode, bar code identification, and colour differentiation. These diversified functions have all been integrated in the control system of the TM Flow Robot. Only by setting the steps, you can design the robot's tasks.
Complete visual pick & place teaching in 5 minutes
In combination with TM Robot manual teaching and the built-in intelligent vision system, you can complete pick & place teaching in 5 mins.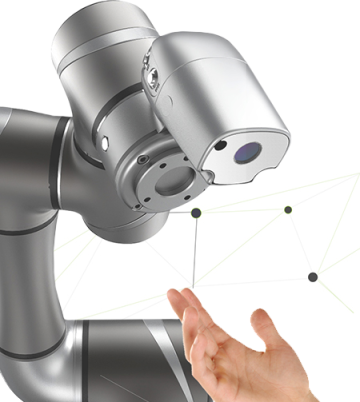 Safe

150N Force Limiting
TM robot complies with the safety requirements for collaboration of humans and robots as specified in ISO 10218. When the robot collides with an object and has been detected by the sensor, it will immediately stop to protect personal safety.
Building a safe and collaborative environment
The hardware & software have been tested numerous times in order to ensure that safety for TM Robot is the first priority under any circumstance.
Pressure-free operational environment
TM Robot has been built with innovative technology, integrating robotic control with safety monitoring. Accordingly, it has built an efficient and collaborative environment.