Couplings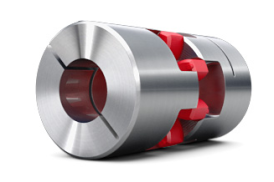 HMK have a comprehensive range of shaft couplings with styles, sizes and materials to suit all application requirements. HMK's application engineers can offer assistance to size & select couplings.
Selecting the correct coupling involves many factors including: shaft misalignment, RPM, space requirements, torque, and others. Matching a shaft coupling with these factors is critical to system performance. For ease of selection, HMK has split its shaft coupling range into two groups depending on your application:
Backlash-Free Precision couplings
Typically used on motion control applications
High Accuracy
High Torsional Rigidity
Zero-Backlash
Standard Industrial couplings
Typically used with AC induction motors or industrial gearboxes.
Rugged
Cater for multiple application requirements where precision is not always essential.
Variants available for harsh environments.
Contact Us
Are you an

OEM

or

System Integrator

?
For competitive pricing call us today on
01260 279 411
Dynamic list image override
Insert an image below to override the default dynamic list image for this page