HMK also runs extensive in-house and external training courses from the head office. This significant investment ensures that their clients can benefit from the most up to date technology, innovative learning techniques and purpose built training rooms offering the very best training facilities available on the market today.

Gary Kitchin, Managing Director adds, "I am very pleased with our performance and growth over the last 5 years. We have an exceptionally loyal and dedicated team at HMK. We are very excited about the future and the forecast for growth for HMK and we certainly welcome the opportunity to create more jobs in the North West. Our dedication to engineering enables us to recruit the brightest young engineering minds of today. Our aim is to attract the best people to join the company."
Carl Krajewski, CEO adds:
"Our key global supplier partners represent the very best products and technologies within the automation market today. We are proud to be a Distribution Partner for Siemens Industry and we see this investment as a commitment to growing the Siemens portfolio and meeting our customers' future demands."
A spearhead for growth, this partnership has positioned HMK at the forefront of technology.
Some exciting times lie ahead for HMK, as they look forward to and embrace the technological advances and innovations of the years to come.
About HMK
HMK is the largest independent supplier of Motion products and solutions in the UK.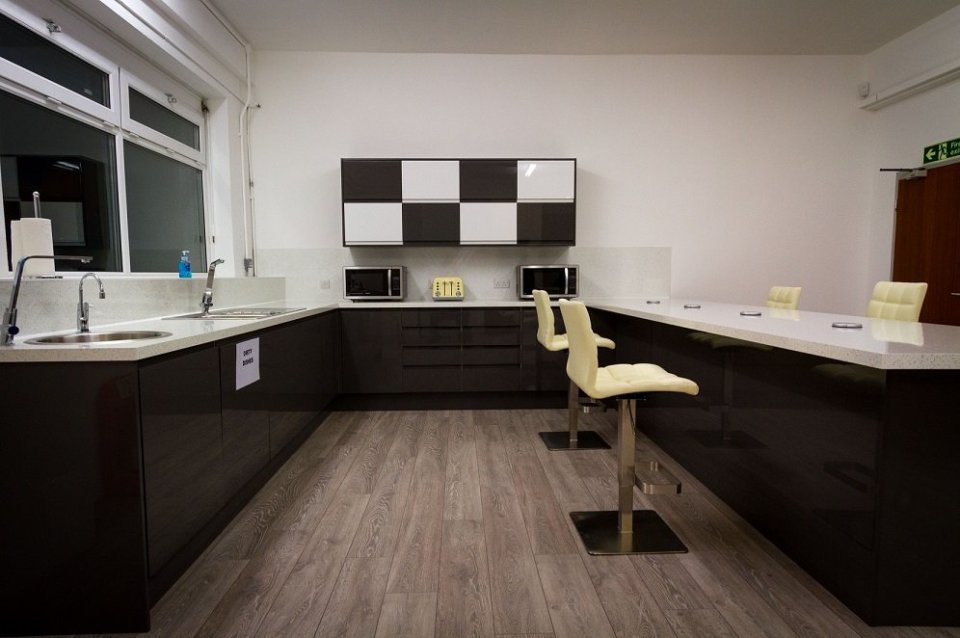 We partner the OEM and System Integration markets to provide world class solutions and sub-systems to their diverse customer bases.
Based in Congleton, Cheshire, HMK has been established now for 35 years. A family owned and run business, the current Managing Director, Gary Kitchin, has taken the business forward and seen the company grow into a multi‐million pound market leading business. Questioned on the longevity of the company Gary comments,
"Our strong and continuous growth pattern results from an ardent philosophy of supplying and engineering consistently reliable equipment coupled with a dedication to after-sales support. By listening to, and working closely with our customers, we are able to continuously refine and evolve our innovative products and solutions."
HMK has built a strong brand and positioning in the UK, with its range of general and high performance drives, mechanical components and solutions. Asked about this Gary adds, "We take great pride in supplying new innovative equipment; utilising the latest technology and engineering solutions and providing a first class service, which will ensure our respected position within the industry."
With a myriad of standard applications, fully supported with real world drives experience and an extensive mechanical offer, HMK Automation & Drives is uniquely positioned to support and partner OEMs and System Integrators alike.
The systems offered by HMK make the specification, purchase, implementation, operation and maintenance of any drive system faster and easier than ever before. HMK provides a single point of contact for all our customers' needs. We offer true added value, greater reliability, higher efficiency and superior productivity in any automation environment and throughout the entire life cycle.