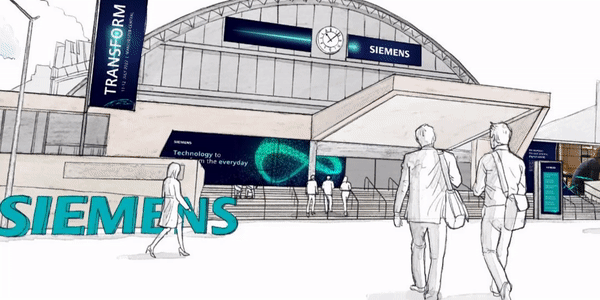 Tech giant Siemens is gearing up for its biggest ever UK event – Transform 2022.
Transform will bring together world class brands and leading innovators to showcase the latest cutting-edge technologies to help accelerate your organisation's transformation journey.
The two-day, cross-sector event takes place at Manchester Central from July 12-13, and people are being urged to register now to secure their place at this must-see event.
Gary Kitchin, Managing Director at HMK Automation Group, said: "We've worked with Siemens for over 30 years and when it comes to innovation – they're light years ahead, so we can't wait to join our customers at Transform to experience the latest technology, hear from leading speakers from world-renowned, transformative brands and connect with peers across industries.
"Digital transformation and automation should be the focus of all organisations today, and the ground-breaking technology from Siemens, alongside the expertise of the HMK engineering team, can help you overcome some of those key challenges faced by UK manufacturers and fast-forward your organisation's transformation journey.
"If you're a UK manufacturer, an OEM machine supplier seeking an insight into your customers' manufacturing challenges and opportunities, or an engineer wanting a sneak-preview of the latest tools and technology, then you definitely won't want to miss Transform 2022."
Transform will bring together world class speakers sharing their transformation journeys including brands like Red Bull Racing, Unilever and BASF.
The Transform Stage will spearhead the two-day agenda with four sessions around Business Resilience, Transforming Industry, What's Next in Tech? and Transforming Infrastructure.
There will also be two Challenge Zones for in-depth topic discussion, and two technology theatres with a range of content on the latest tech topics.
Register now to secure your free place.
View the full Conference Programme below.