Collaborative Robot Training
---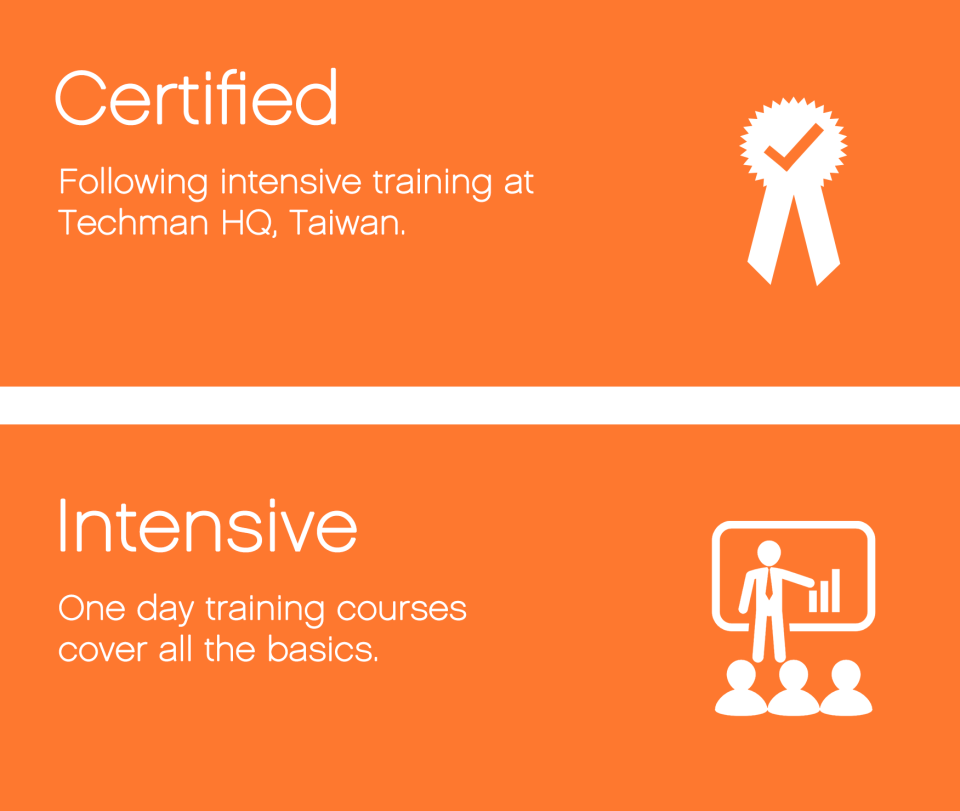 Our trainers are fully certified lecturers, able to provide training on the Techman TM5 from our Collaborative robot facility; which is located at HMK head office in Congleton UK.
We are able to provide training for up to 4 delegates using two TM5-900 collaborative robots.
Our one & two-day training courses cover topics such as an overview of the system, basic programming and vision system training. Along with this, there will feature a number of application examples, such as vision based pick & place. With many future courses already scheduled.
For more information about our certified training courses or for more details about the Techman TM5 collaborative robot, please contact HMK or call us on 01260 279 411


Training Agenda
---