Features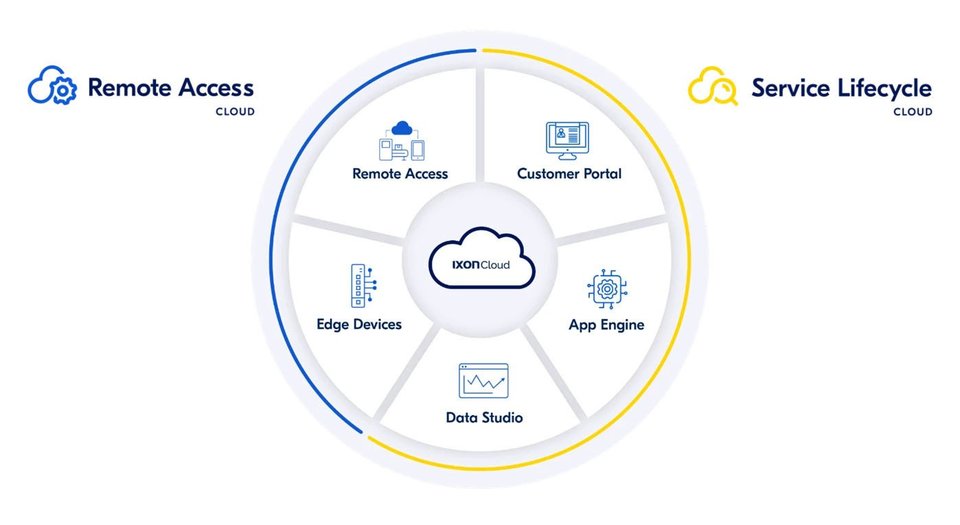 Remote Access
Instant remote access to your industrial machines
PLC access over VPN with the push of a button
A stable and high-speed network connection for secure remote access, maintenance and control for PLC, HMI, IPC, robots & IP cameras. Connect with a push of a button.
Less downtime for customers
Help your customers remotely and resolve machine issues in no time with our end-to-end remote access solution.
Save your engineers' valuable time
Save tremendously on unnecessary travel with remote troubleshooting and remote PLC programming. A costly on-site visit is no longer necessary.
Cloud Logging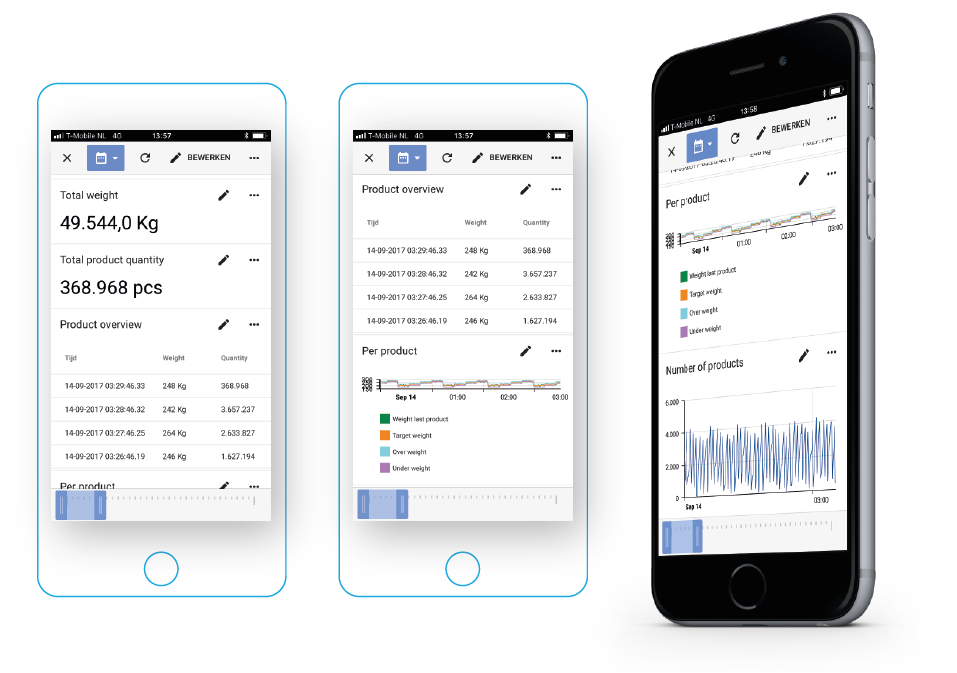 Configuration on the IXON Cloud
Simply choose which variables you want to log, how often and under which conditions. Start monitoring machines with PLC data acquisition right away.
Secure data transfers from PLC to the cloud
Never lose any valuable data with the seamless integration between IXON Cloud and IXrouter.
Always instant access to your data
All your machines and data in one platform, accessible worldwide for you and your customers. Easy to export to Excel or integrate with external applications via our API.
Cloud Notify
Instantly aware of machine malfunctions
No more unplanned downtime
Customers are immediately informed about warnings. Send instructions along about what they can do to help resolve the issue.
Predictive maintenance
Continue to be involved and provide high quality service. Get notified when a visit should be planned for (preventive) maintenance.
Web-based configuration
Manage all your alarms, triggers, recipients and priorities on the IXON Cloud - without having to write a single line of code.
IXrouter: The edge gateway to IXON Cloud

The IXrouter is a combined Industrial VPN router and IoT edge gateway for end-to-end remote access to any brand PLC/HMI, IPC, robot or IP camera. Connect your machine PLC controls, HMI, robots and all other industrial devices in your machine to the LAN side of the IXrouter. As soon as the IXrouter has access to the internet, it registers itself on the IXON Cloud, our VPN cloud-service.

| | | | | |
| --- | --- | --- | --- | --- |
| Model | Description | Ethernet | WiFi | 4G |
| IX2400 | IXrouter3 Ethernet | ✔ | | |
| IX2405 | IXrouter3 4G Global | ✔ | | ✔ |
| IX2410 | IXrouter3 WiFi | ✔ | ✔ | |
| IX2415 | IXrouter3 4G Global & WiFi | ✔ | ✔ | ✔ |
All units have the following features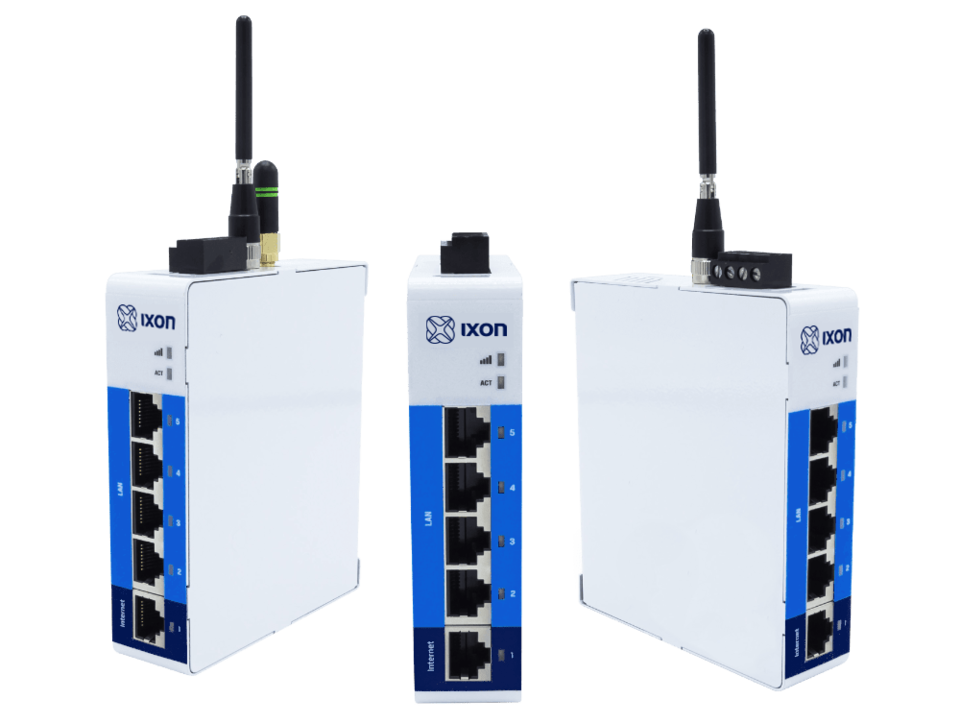 Managed from the cloud
8GB buffer and Edge processing
4 Port 1GbE LAN switch, 1 Port WAN, Advanced firewall
Lifetime access to IXON Cloud platform
Configure and get online in less than 5 minutes
Power Supply 12 to 24 VDC
2 Year Warranty
Security
Security is the cornerstone of everyday operations. An extensive ISO 27001 certified Information Security Management System and the associated best practices guarantee that we always give information security the focus it deserves. Thanks to a systematic approach, we identify, prevent and defend IXON Cloud against potential vulnerabilities and we safeguard the confidentiality, integrity and availability of your business-critical information.
✔ No security incidents
✔ No data loss
✔ 99.9% uptime
Ixon Cloud Security Whitepaper